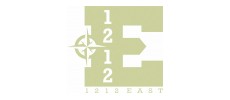 Resident Reviews
An Escape from the City While Still in the City
|

Recommended: Yes
Thank you Danielle! It's great to hear you're enjoying your time here so far and we hope you continue to love it for many years to come! Please let us know if there is anything else we can do for you!
Modern, safe apartments located in great location
|Recommended: Yes
The apartment complex is located in an prime spot in Canton. It is in walking distance to the shopping center, bars restaurants at the square, and waterfront park.The apartments are only a few years old so there isn't any wear and tear and all the appliances are up-to-date. The few times that there has been a maintenance issue in my apartment, the staff was out the day of to fix. Compared to past apartment complexes I have lived in, 1212 apartments are quieter however, you still occasionally hear neighbors but it is not a concern. One of the major advantages is the safety features that have been installed in the apartment complex which makes it more comforting to live in. A downside is the park across the street is a popular spot for events and can be heard in certain apartments. Pros cleanliness, safety, free parking, free gym, apartment layout, quietness, friendly staff Cons parking garage has small spots, can hear park during events
Thank you for the great review, Kelly, we appreciate hearing your feedback. If noise ever does become a concern, feel free to contact our office. Otherwise thanks again and let us know if there is anything else we can do for you.
Great, small community for young professionals
|Recommended: Yes
I really enjoy living at 1212 East. The units are clean, updated contemporary, and exactly what I was looking for as a young professional. The community is small so your maintenance requests are completed quickly and won't be lost in a pile. Management is very friendly and treat you respectfully. Also the building is very secure and right in the middle of everything I can walk to grocery stores, shopping, sports fields, friends, restaurants nightlife, and the harbor. All-around great place to live in the city.
Thank you Charles! We appreciate you taking the time to rate our community and leave your feedback. It's good to hear you've enjoyed your stay so far. Please let us know if there is anything else we can do for you!