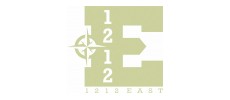 Resident Reviews
It's okay
|

Recommended: Yes
Thank you for the feedback, Chanel, we appreciate you taking the time to let us know about your experience. If there's anything you'd like to discuss we are always here! Please let us know if there is anything else we can do for you and we'd be happy to help.
Great Apartment In A Great Neighborhood
|Recommended: Yes
Since the day we moved in, 1212 has been nothing short of spectacular. Garage parking, balconies, package acceptance, and a quiet community were all things we had at the top of our list, and 1212 has them all and more. Everyone we have met so far in the building have been wonderful and nice. Thank you for making our choice of where to live in Canton easy
Thank you Michael!
Convenient location
|Recommended: Yes
We wanted to move back to Baltimore to be closer to work Johns Hopkins Hospital and found that 1212 East was an ideal location. Not only are we within 5-10 minutes of work, we are also very close to a variety of grocery stores and restaurants bars The neighborhood is calm and quiet with plenty of spaces for us and visiting friends to park.
Thank you Natalie for the great review, we are happy you chose 1212 as the place you call home and we hope you continue to feel comfortable here! Please let us know if there is anything else you need and we will be happy to help!
UNIQUE, smaller, community w interesting homes in a terrific location|Recommended: YesBig shout out to the 1212 East Maintenance Management Team Above beyond responses to maintenance requests Placed a request on Saturday afternoon for Monday however less than ONE hour afterward, Gamel maintenance super was on the spot working on AC. Never expected a weekend response. Gamel is totally on top of things, always courteous, patient, professional. Really appreciate his excellent and knowledgeable service. Have to add kudos for Shannon property manager that saw the request before leaving the office, thought it should not wait, sent it on to Gamel. Remiss if did not mentioned newest member of team Michelle She is super addition. She's also winning the hearts of our fur kids What a team Glad to know and experience the 1212 team are all on the same page All I can say is WOW Really happy and confident if issues arise in my home or around 1212, they will be addressed resolved. This is a UNIQUE, smaller, community w interesting homes in a terrific location. By large its pretty quiet here particularly given its a very DOG FRIENDLY community. There is a Dog Washing station and Pet Park inside the community which is convenient and safe Big pluses are the one stop fee structure Rent fee covers, parking, water, trash Majority of homes have outdoor space. Been here about 10 months. Sure there are things that come up, some bumps in the road, but feel management is proactive in addressing residents concerns.
Love my Apartment|Recommended: YesVery private , great light and use of space
Great Location|Recommended: YesLove the location and the building but the upkeep has lacked over the last two months.
Home|Recommended: Yes1212 is a great place to call home in Canton
An Escape from the City While Still in the City
|Recommended: Yes
I have lived at 1212 East for the past 6 months and am absolutely in love Everyone in the front office is friendly and very responsive to any needs that I have. That is not to say I have many needs - I have very few maintenance issues but, when I do, things are always taken care of right away. The amenities from large rooms to all-new appliances to the full gym to beyond all make living here wonderful. The grounds are breathtaking - safe and quiet, my own little piece of peace in the city. And that is the greatest part, you get all of the pros of the city without the cons I love 1212 East
Thank you Danielle! It's great to hear you're enjoying your time here so far and we hope you continue to love it for many years to come! Please let us know if there is anything else we can do for you!
Modern, safe apartments located in great location
|Recommended: Yes
The apartment complex is located in an prime spot in Canton. It is in walking distance to the shopping center, bars restaurants at the square, and waterfront park.The apartments are only a few years old so there isn't any wear and tear and all the appliances are up-to-date. The few times that there has been a maintenance issue in my apartment, the staff was out the day of to fix. Compared to past apartment complexes I have lived in, 1212 apartments are quieter however, you still occasionally hear neighbors but it is not a concern. One of the major advantages is the safety features that have been installed in the apartment complex which makes it more comforting to live in. A downside is the park across the street is a popular spot for events and can be heard in certain apartments. Pros cleanliness, safety, free parking, free gym, apartment layout, quietness, friendly staff Cons parking garage has small spots, can hear park during events
Thank you for the great review, Kelly, we appreciate hearing your feedback. If noise ever does become a concern, feel free to contact our office. Otherwise thanks again and let us know if there is anything else we can do for you.
Great, small community for young professionals
|Recommended: Yes
I really enjoy living at 1212 East. The units are clean, updated contemporary, and exactly what I was looking for as a young professional. The community is small so your maintenance requests are completed quickly and won't be lost in a pile. Management is very friendly and treat you respectfully. Also the building is very secure and right in the middle of everything I can walk to grocery stores, shopping, sports fields, friends, restaurants nightlife, and the harbor. All-around great place to live in the city.
Thank you Charles! We appreciate you taking the time to rate our community and leave your feedback. It's good to hear you've enjoyed your stay so far. Please let us know if there is anything else we can do for you!